Genetic Improvement Center, Khizerabad (GIC)
PLDDB has established a Genetic Improvement Center at Khizerabad Livestock Farm for the conservation and growth of Sahiwal cattle and Neeli Rave buffalo. PLDDB intended to run the Semen Production Unit as per the international standards with the collaboration of private sector. For the same, ICI Pakistan submitted the unsolicited proposal last year as per Public Private Partnership Act for further proceedings and the proposal was discussed at length in the 31st steering committee meeting of public private partnership cell of Planning & Development Department, Government of Punjab on 28th September 2017. To make the GIC operational, ICI has joined hands with international renowned semen production firm "Cogent UK" which will bring latest breed development technology in Pakistan.
Need of Genetic Improvement of Animals
With low expenditure on livestock sector coupled with no or very little access to the technology, Pakistan is in dire need of investment in this sector. Quality bovine semen from reliable indigenous breeds selected through genomic studies can play a vital role to meet the persistently increasing demand of milk and meat.
Punjab holds 55% of bovine livestock population, which primarily consist of Sahiwal, Cholistani Cows and Nili Ravi Buffalo.
Significant demand-supply gap prevails in market for quality semen of indigenous breed from reliable source with traceability.
Market potential for Artificial Insemination (AI) and other reproductive biotechnologies is the key driver for entry in to the segment.
Government of Punjab's (GoPb) strong desire and drive to improve the breed and economic well-being of farmers.
Growing population, massive urbanization, and an increase in per capita income and export opportunities indicate a promising future of artificial insemination in the country.
Post implementation of Punjab Livestock Breeding Act 2014, sustainability threats to SPUs being operated by small breeders.
Closure of 23 private SPUs in 2014 causing a dip in straws production by 2 million per annum.
At present, local semen production is unable to fulfil the local demand and therefore the farmers either use conventional techniques or opt the imported semen for artificial insemination resulting in the production of weaker local hybrid breeds. Such hybrid breeds are not suitable for our country's climatic conditions and may lead to spreading of various diseases as well. So it is highly recommended to promote the use of high quality local semen to safeguard our very own low maintenance and high efficiency local breeds like Sahiwali, Nili and Cholistani.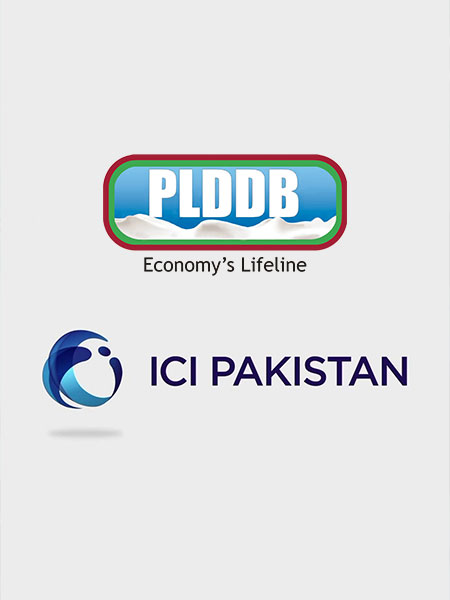 Why ICI and PLDDB joint venture
Revival of an abandoned project and a lost investment into a state of the art SPU facility without any financial burden on public funds.
Agency expected to earn an IRR of 14.5% and NPV of PKR 274.3 million from a lost investment.
A recurring income generation source for Agency in the form of lease rentals and hand back of rehabilitated and maintained project assets at the end of Concession Period. The table below presents aggregated free cash flows attributable to Agency over the Concession Period:
Potential Economic Benefits from Project
An outline of some of the economic and financial benefits anticipated from the Project under a PPP mode is given as follows:
International precedent has shown that the benefits of PPP over traditional procurement can include:
Improved level of performance in the delivery of services/products
Improved consistency of performance
A more appropriate management of risks
Economies of scale
ICI has approached a world leading semen production company Cogent UK to work on GIC which is supposed to bring the latest breed development technology in Pakistan. So Genetic Improvement Center will also be a training center for the professionals working in the same field.